Here We Grow Again!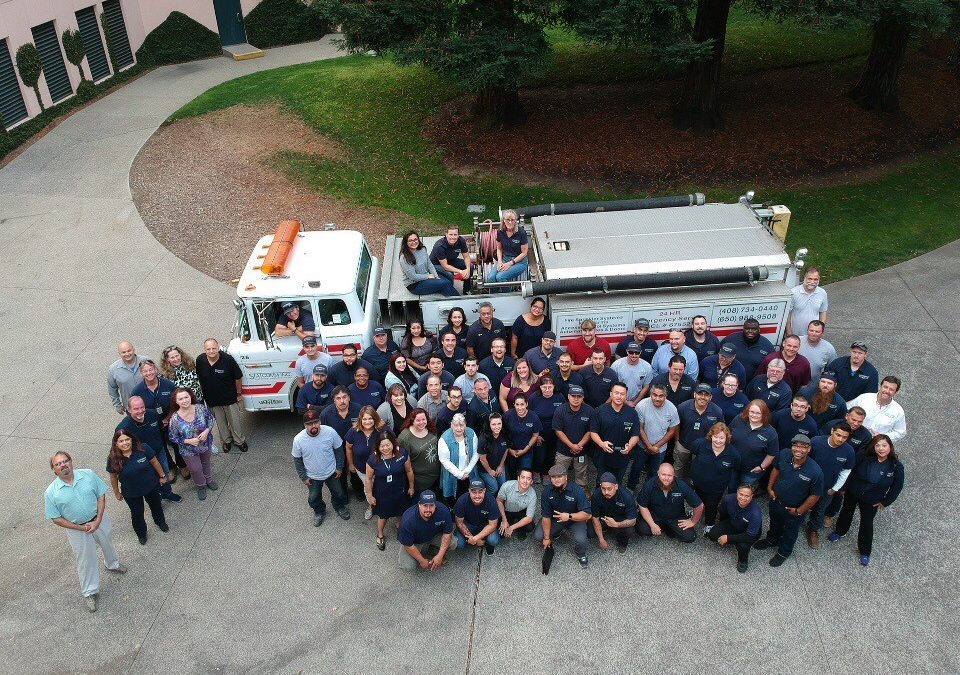 At Statcomm, we are committed to the growing needs of our clients and the communities we serve. Due to the certification process for fire alarm and sprinkler technicians, there is a shortage of qualified technicians to serve our customers. Statcomm taking steps to make sure our personnel remain the most skilled and highly trained in the business. We have created our own training department and are actively looking for new employees who want stable careers as fire alarm or fire sprinkler technicians in the Bay Area.
We are seeking applicants with entry-level experience or people with related experience in any of the trades across all departments. Our training positions will typically start in test and inspection where they will work with more experienced crews and getting hours that can be applied towards state certification so they can work independently. These positions are great for people with general mechanical or electrical skills and offer the opportunity for a hands-on training and experience with expert technicians.
Our Mountain View facility is where you would begin most of your days before proceeding to your assigned jobs sites for the day. Depending on your department you may be working five 8-hour days or four 10-hour days during the week starting at 7:30 or 10:00 am and an occasional Saturday or overnight shift.
At Statcomm we are a family-oriented atmosphere with an ongoing commitment to both the success of our business and our employees. We emphasize quality, efficiency, and accuracy of work. You will have the chance to travel throughout the Bay Area; meet and interact with a wide range of people and work on a variety of job sites which are primarily multifamily developments like condo's, townhomes and apartments but can include opportunities to work with school districts, local transit, and government agencies.
All of our departments listed below are currently hiring for trainees:
Access, Gates and Doors
Fire Extinguisher and Hood Systems: This program starts with fire extinguisher service and can lead into kitchen hoods and integrated releasing systems
Fire Alarm
Fire Sprinkler
About the Company
The owners as Corporation Responsible Managing Officers (RMO's) are directly involved with the quality of work at Statcomm. We are an Underwriters Laboratories (UL) certified fire alarm systems installation company and a Honeywell Elite Dealer. Our Fire Extinguisher Department carries a Type A License from the state of CA and can perform authorized DOT Cylinder certifications, and is always tailoring our services to meet the current needs of our customer base. This gives Statcomm the capability in providing service to our customers across all areas of fire alarm, fire sprinkler, Extinguishing systems, auto-gates, doors, and access control systems.
Our family environment is designed to foster personal growth and allow a solid work-life balance while providing our clients the highest quality life safety support for their building systems. Many of our senior field personnel including two managers came through our training program starting in the warehouse and now have stable careers supporting life safety systems.
If you take pride and care in your work and are interested in pursuing a rewarding, fulfilling career with the opportunity to grow and learn while making our communities and the people who live in them safer, we want to talk to you. Click here to learn more!
---
Check out our other Newsletter articles below…
Statcomm Employee Spotlight: Jeffrey Hurley
Statcomm Is Your All-In-One Fire Protection Resource
Statcomms Employee Training Program