Commercial Fire Sprinkler Systems San Jose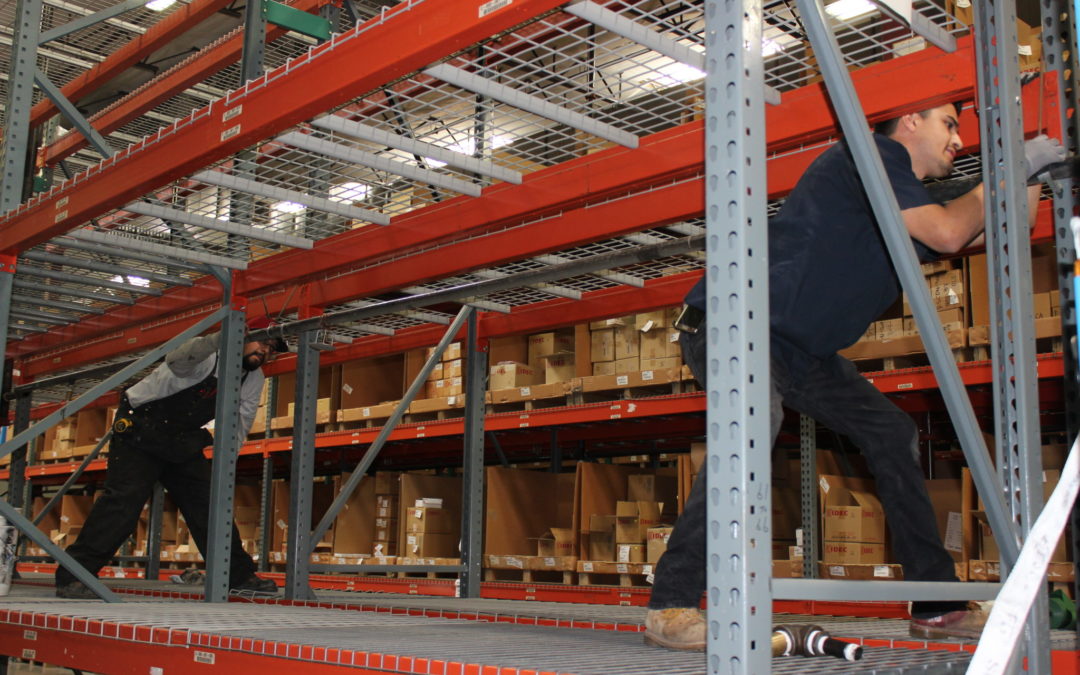 At Statcomm, we know every project is just a little bit different. Each space, application and client has its own unique needs, requirements, limitations and options. Because of this, we understand the importance of
flexibility and adaptability. Recently, we had the opportunity to demonstrate our core values of safety, teamwork, communication and attention to detail when we won the bid to redo a major electronics supplier's warehouse fire sprinkler system.
The client had a series of large storage racks, each one served by its own sprinklers, lines and risers. However, during reconfiguration of the area, the customer decided to remove these racks. Because the sprinklers were built into the racks themselves, the lines and risers had to be eliminated and rerouted to maintain the integrity of the system without leaving the system hanging in space, where it would have been more of an obstruction than an aid.
What clinched Statcomm's bid for this project was our experience with engineering and creating fire suppression systems for challenging spaces under challenging circumstances. To tackle this job, we had to plan out the removal of roughly 300 horizontal feet of pipe and 15-20 fire risers, or the vertical pipes that transport fire suppressant or water between different system elevations. The plan had to be approved by the local building authority and Fire Marshal to ensure the system would continue to comply with both building codes and relevant fire safety regulations. Once all these steps were complete, we could proceed with the actual work.
We began with the removal process. Working in tandem with client representatives, Statcomm technicians Junior and Juan, and Supervisor Juan, began to dismantle the rack-mounted fire suppression systems. This step required a great deal of attention to detail and the surrounding environment, because the warehouse did not cease operation while we were working.
One of the extra challenges to this step was the fact that many of the racks still had items on them. We remind you that this is an electronics supplier, so you can imagine many of their offerings will probably react badly to being doused with water! This made it necessary to discharge the system, evacuating the water so we could safely remove the pipes without getting water on the electronics, the racks or anywhere it could cause a potential safety hazard.
Excellent teamwork and clear communication regarding existing hazards and next moves helped facilitate this step. As the existing lines, rises, sprinklers and drains were removed, client personnel set to work breaking down the racks themselves.
Once the removal was complete, we needed to install about 150 linear feet of horizontal pipe to realign the system to the client's updated requirements. This meant we had to cut and thread the replacement pipe onsite, and then integrate it into the existing system using an extendable lift, also called a "cherry picker." Because the threading has to be so precise to ensure a tight seal and proper flow through the system, the threading had to be checked and rechecked for accurate alignment with the new fittings connecting the existing system to the updated portions.
The new system called for about 150 feet of new pipe and sprinklers to be installed. Each new connection was created by hand, using a manual threading tool on the ends of the pipe, which were cut to length using a portable bandsaw. Once each length was cut and threaded, it had to be installed. Naturally, working at height from a mobile platform carries its own unique hazards and safety issues. We're pleased to report that Junior and Juan got the job done safely, on time and on budget!
Finally, the system had to be recharged and checked for leaks and flow. A leaking system in this environment could be disastrous to both safety and the products the client creates, not to mention it would be less effective at suppressing a fire, if one were to break out. However, the system checked out flawlessly, leaving yet another satisfied client and another successful Statcomm job!
No matter what industry your business services or what your unique requirements are, Statcomm has the experience, know-how and capability to rise to just about any challenge. To learn more about how Statcomm's specialized suite of design, engineering and installation can help make and keep your business safer and code-compliant, visit Statcomm.com; email us at busdevteam@statcomm.com; call us at (650) 988-9508; or visit us at 939 C San Rafael Avenue, Mountain View, California 94043. We are proud to be one of the Bay Area's premier suppliers of fire suppression, safety and security solutions. Now, we want to put our experience and dedication to work for you!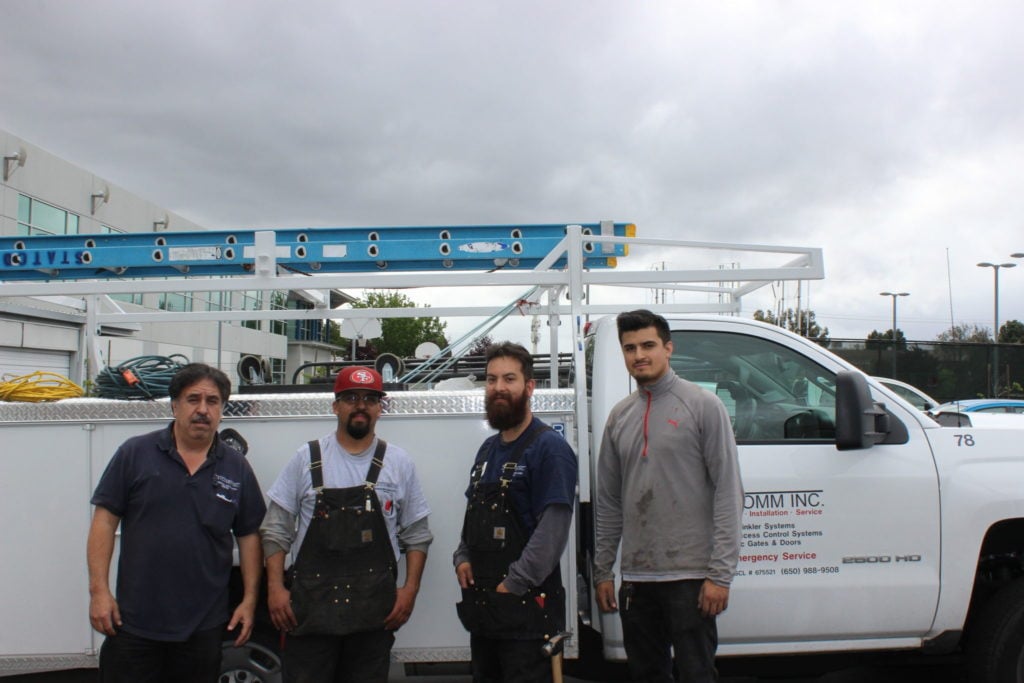 Statcomm proudly offers fire protection services to:
EAST BAY:

Union City, Fremont, Newark, Hayward, Castro Valley, Walnut Creek, Pleasanton, Lafayette, Orinda, Moraga, Alamo, Danville, San Ramon, Livermore, Oakland, Livermore, San Rafael

SILICON VALLEY:

San Jose, Mountain View, Palo Alto, Sunnyvale, Santa Clara, Milpitas,

SAN MATEO PENINSULA:

Foster City, Redwood City, Cupertino, Burlingame, San Mateo, Millbrae, Daly City, Woodside, Menlo Park, Palo Alto, Atherton, Hillsborough, Woodside, Los Altos, Pacifica, Half Moon Bay,

SOUTH SAN FRANCISCO BAY AREA:

Gilroy, Morgan Hill, South San Jose, Los Gatos, Saratoga, Santa Cruz