Breakfast/Lunch And Learns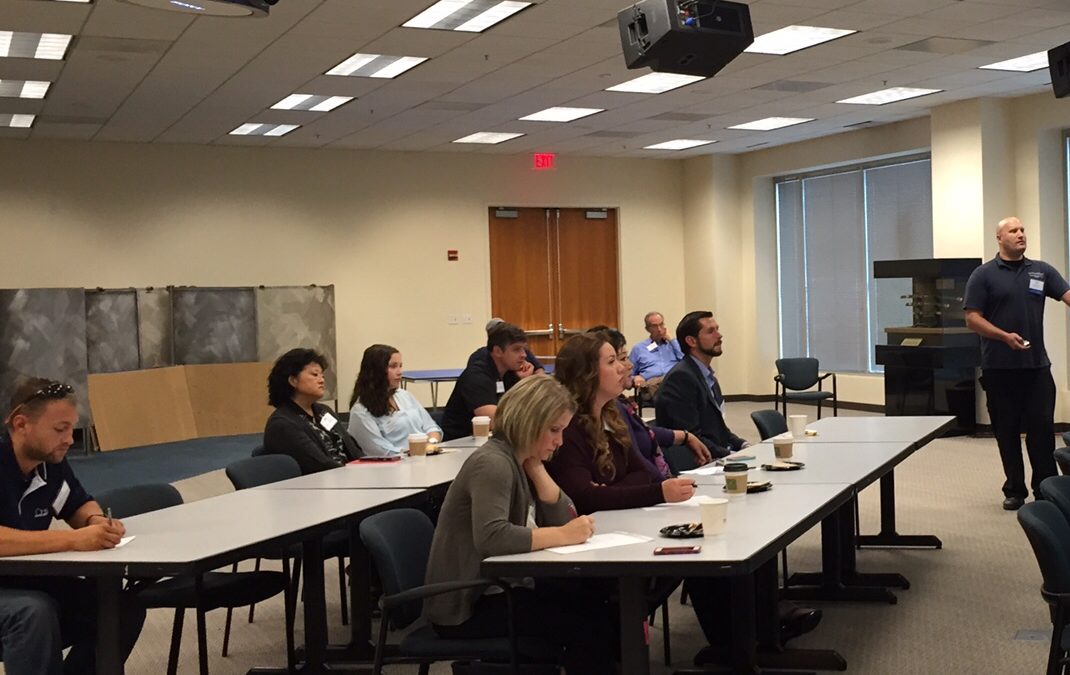 Statcomm is pleased to offer a curriculum of educational presentations to our existing clientele at no cost. As part of our ongoing efforts to educate, inform, and prepare Community Managers, Homeowners' Associations and Commercial Property Managers regarding the myriad of testing, inspections, repairs, and challenges that come with managing a property's fire and life safety systems effectively.
Below is a list of presentations currently offered by Statcomm, as part of our Lunch and Learn curriculum, along with the approximate running times. Each presentation can be customized to meet your organization's needs.
The Essentials of Fire Prevention (1-1.5 hr)
Fire & Life Safety System Essentials (1-1.5 hr)
Understanding Water-Based Fire Protection Systems (1-1.5 hr)
Understanding Fire Alarm Systems (1-1.5 hr)
Understanding Auxiliary Systems: Emergency Lights, Fire Doors, Rubbish Doors & Chutes (1-1.5 hr)
Fire Extinguishers: Requirements, Maintenance, & Usage (1-1.5 hr, depending on # of attendees. Uses a training machine to teach attendees how to use a fire extinguisher and practice putting out simulated fires.)
Fire & Life Safety Systems & The Property Manager/Owner's Responsibilities (or Homeowner's Association) (2.5-3+ hours)
Fire & Life Safety Masterclass (3+ hours, covers all system and inspection types in detail)
The Essentials presentation is designed to bring all attendees up to a minimum baseline of knowledge. It is because of this, we recommend your curriculum start there, even if it will be a review for some. Further presentations increase in detail and complexity, so having a solid grounding in the basics is always a good idea. Each of these presentations can be done with a brunch or lunch provided by Statcomm. If you would like, we can also include a quiz and prizes at the end of the class. We can supply our own projector for the presentation, but we are also happy to use the equipment provided at the training location. All presentation lengths are estimates, and time can go over or under depending on the participation of the group. We understand your time is valuable, so we will make every effort to stay within the given time allotted.
To schedule your Lunch and Learn session, or to learn more about how a Statcomm Lunch and Learn can help your organization prepare for its life safety needs, we invite you to call us at (650) 988-9508 or email statcares@statcomm.com!
---
Check out our other Newsletter articles below…