CC&Rs: Is It Time For an Audit?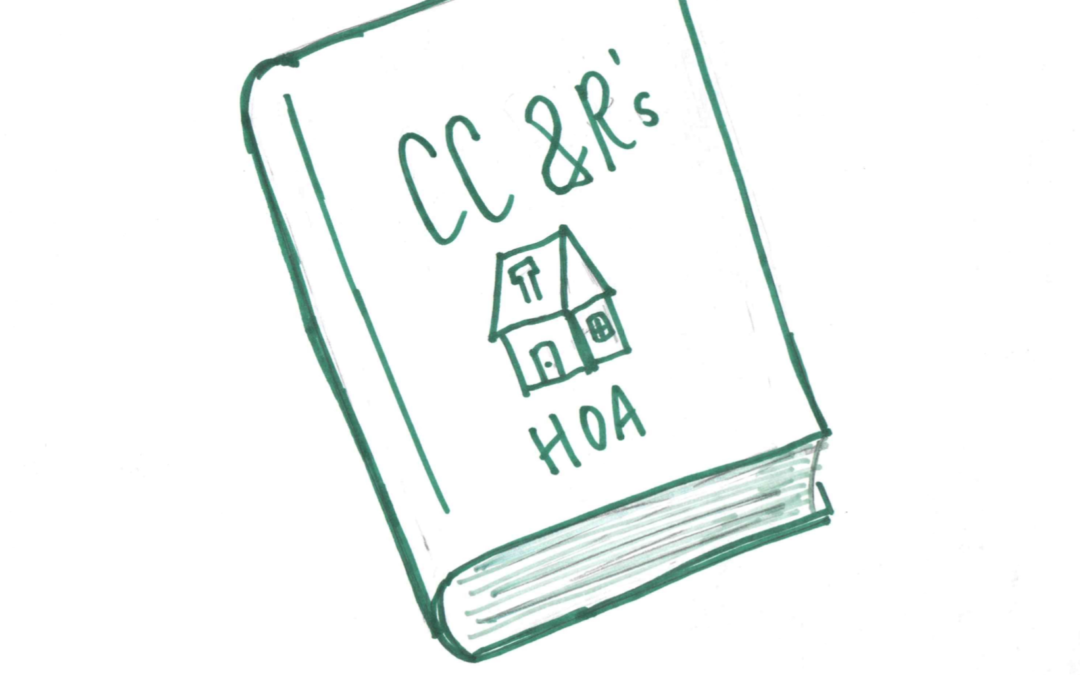 Your community's CC&Rs, or Covenants, Conditions, and Restrictions are important documents which specify the rights and responsibilities of both homeowners/tenants and the property or community management team. These documents are intended to create a set of rules which everyone must observe and be bound by, so as to make the neighborhood as a whole attractive and safe while enhancing property values. But did you know the phrasing of your CC&Rs may also have an impact on your community's and individual homeowners' insurance premiums?
Because CC&Rs tend to be boilerplate documents, they seldom change much over time. However, as life and fire safety codes change and adapt to new advances in science and understanding of fire hazards and behavior, the language in the CC&Rs may lag several years or even decades behind current practice. This is particularly likely in neighborhoods and developments with older construction, such as planned communities from the 1940s-1970s.
Many insurers may evaluate existing CC&Rs as a part of determining insurability and premiums in a specific neighborhood or development. If the CC&Rs are too outdated or don't address fire and life safety systems and issues within the context of current codes, the insurer may underwrite at an increased premium or decline to insure the property or HOA altogether. This, in turn, raises costs and risks to the homeowners, HOA, and stakeholders unnecessarily.
It is always a good idea to ensure the CC&Rs for your community have been updated to reflect the latest requirements from your AHJ, which in their turn reflect the evolution of fire and life safety codes from the NFPA, the National Fire Protection Association as well as the IBC, International Building Code. At a minimum, it is a good idea to audit your CC&Rs' requirements for compliance with the most current codes every five years, when you have your life safety systems inspected.
If your HOA's CC&Rs are outdated, your executive board should consult with your attorney or legal team to ensure the language in the CC&Rs is updated to reflect changes in fire safety codes and laws in your jurisdiction, if necessary. In some cases, the boilerplate may not need updating because it is designed to keep pace with changes in local, county, state and federal statutes. However, it is never a bad idea to do a periodical audit on the language in your CC&Rs and make sure. This will reduce the odds your insurer has grounds to refuse to issue a policy, deny a valid claim or reject applications for renewal.
Life and fire safety includes a lot of moving parts which change over time. At Statcomm, we're committed to helping you and your tenants stay safe while limiting the losses if a fire or other life emergency does occur. For more tips and suggestions on making sure your community is ready if the worst happens, we invite you to contact Statcomm's Business Development Team at marketing@statcomm.com or call us at (650) 988-9508 today!
---
Check out our other Newsletter articles below…
Inspection Stickers: Small Profile, Big Impact
Statcomm Employee Spotlight: Jamal Jordan