Fall into Statcomm's Access Control Services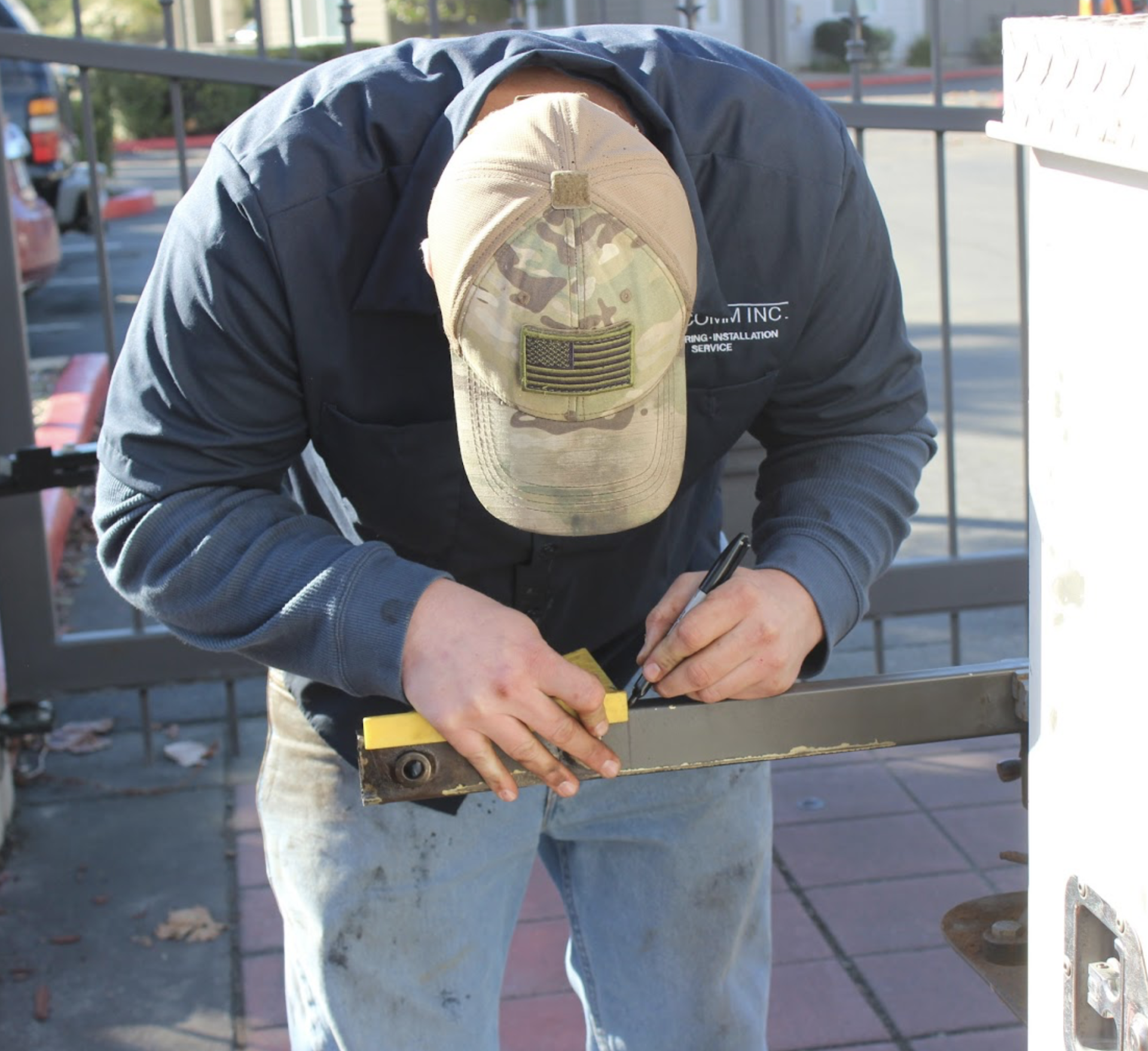 The leaves are changing, the holiday season merchandise is packing the store shelves and the kids are back to school. Autumn is upon us, which means colder temps and winter storms aren't far behind. Now is a great time to make sure your property is prepared for the harsh weather to come. Our comprehensive access control inspection and repair services allow us to evaluate your access control points, such as slide and overhead tilt-up gates, for proper function and alignment. We also check for wear and tear on structural and mechanical parts and wiring, to help you avoid excessive damage and expensive repairs to your access control systems in the future. Here are just a few of the items we look at when we inspect your access control:
Vertical and horizontal posts, rollers, and supports

Are they straight, plumb, level, and properly anchored to the superstructure?
Is there any indication of warping, twisting, damage, or excessive wear and tear?

Gate

Is the gate structurally sound and free from damage and defects?
Is there any indication of warping, twisting, or other damage which may compromise the gate's function?
Is the gate hardware in good condition and in proper working order?
Are the hardware components free from structural faults, properly adjusted, uniform, and in good condition?
Is the gate properly anchored to support structures?

Gate Operator

Does the gearbox have adequate oil in the reservoir?
Is the drive chain set to proper tension and in good condition?
Are the pulleys, belts, clutch, and brake assembly adjusted and functioning properly, and are they showing signs of wear or damage?
Is the reversing device working as it should, and are there indications of malfunction, damage, or abnormal wear?
Is the wiring for the electrical control module and safety devices in good order and carrying current as it should?

Controls

Are vehicle detection loops, photocells, radio, and telephone control/access wiring and controls functioning the way they should? Are there indications of damage, shorts, fraying, or abrasion in control wires?
Is the fire department access override working correctly?
Are the timers and battery backup systems functioning properly? Are there indications of wear or damage?
Modern access control systems are deceptively complex in their scope of function and the methods and safety features of which they employ. Many of the elements of our access control inspections are not items that would be visible to the untrained eye. The above list recognizes the major components which Statcomm's professional inspectors look for, however, there are many more items our inspectors will check for during an inspection.
If your access control is slow, doesn't seem to be working the way it should be or it simply has been a while since a properly trained personnel has examined your gate equipment, Statcomm has the solution! Our periodic inspection contracts are designed to help keep your auto and pedestrian gates working smoothly, correctly, and efficiently. During the inspection, we provide lubrication of moving parts, testing of all safety devices, and recommendations to replace any worn or damaged parts before they become a safety hazard or access issue.
To learn more about Statcomm's access control inspections, or to schedule an inspection for your access control systems, please call us at (650) 988-9508 or email us at service@statcomm.com. Let us help you make sure your gates and doors are working properly and are ready for whatever the winter sends our way!
---
Check out our other Newsletter articles below…
Captain Contest Is Back! Win A $25 Amazon Gift Card!
Statcomm Employee Spotlight: Sam Benitez
What's the Best Alternative to Cellular for My Life Safety Systems?
3G Is Going Away—Is It Taking Your Life Safety Systems with It?