Statcomm Employee Spotlight: Corey Haney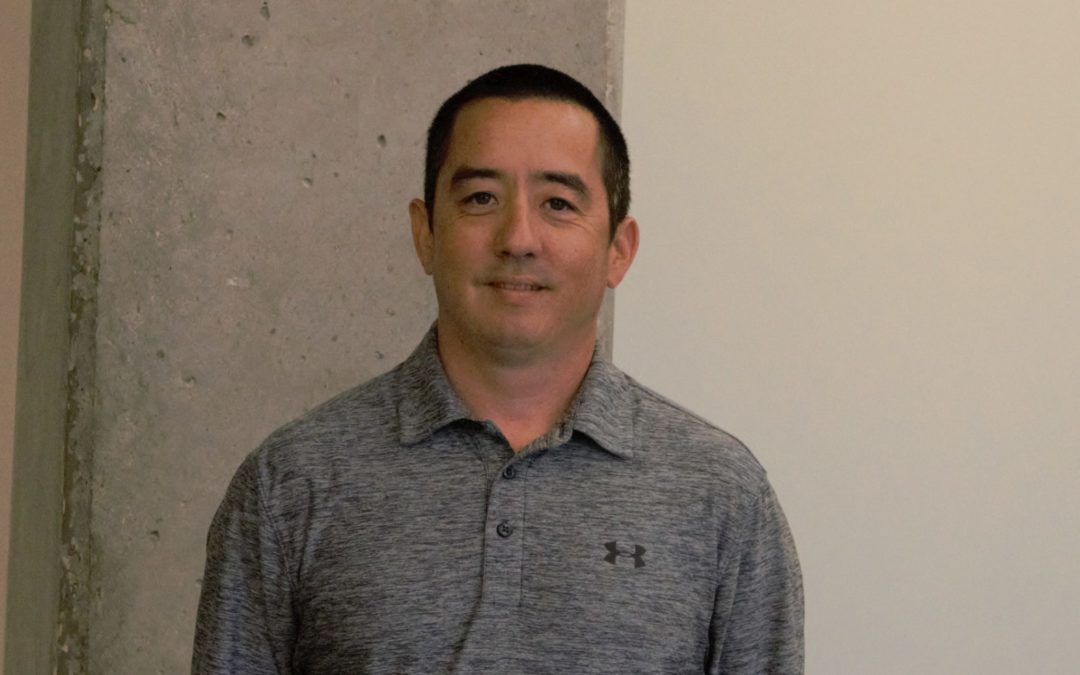 In this month's Statcomm Employee Spotlight, we're delighted to introduce you to Corey Haney! A tool collector, home renovator, foodie and travel aficionado who balances a sense of adventure with a strong safety ethic, Corey brings a diverse set of interests and experiences to his position at Statcomm. Corey works in the Training and Marketing department of Statcomm.
Corey grew up in Campbell, where he learned about IT from his mother, a longtime Intel employee, and helped his father with welding and auto repair projects, as well as picking up some tips and tricks at the local trade school where his father taught. Soon, Corey caught the metalworking bug, including fixing up his treasured '64 Chevy step side truck into a hot rod which he drove through high school and still today. In Corey's own words:
"I started working in IT support in the late 90's and then transferred to doing IT work in a concrete construction company where I moved more toward field operations and management."
His next opportunity was working for a local gate and garage door company where he got to put his welding and mechanical skills to use while learning the ins & outs of residential service and dealing with customers. Eventually, Corey progressed to being the manager of the entire business running all aspects of the gate and garage doors, managing employees, project management, and monthly expenses. Utilizing his gate and door experience he came to Statcomm in 2004. Once at Statcomm he chose to go into the fire alarm division which utilized many of the same low voltage skills as the gate and door industry but on a much larger scale. Corey spent three years doing installations and testing before spending over 10 years as a service technician and supervisor of the electronics department.
Corey's current position is in Training and Marketing where he is able to use his unique background at Statcomm and the related industries to help make both our customers and employees understand how our unique combination of services makes us best possible solution for our HOA, apartment, commercial, or single family home customers.
Corey is always planning some sort of project or renovation to his house. When he's not, he spends time with his family and friends going to country concerts, camping at the lake, cruising on his Sea-Doo, checking out the local festivals and spending time in Monterey Bay.
Statcomm is lucky to have Corey and all of his experience, and emphasis on safety shines through in everything he does. He says of his job, "One of the things I really like about what I do is when you're out in the field on a daily basis, you can make a property safer and you are actually making a difference making sure that those people's lives are protected, especially in the service department. I want everybody to be safe out there and I want everybody to always improve anything that they touch. You can't necessarily fix a situation, but you can always make it better than when you got there. You want everybody, every property you want to be at to be as safe as possible when you leave, and you want to make sure that everyone has a good day and goes home at night."
Corey says about his time with the company, "Statcomm is a great place for people looking to build a career. They've been good to me over the years and I'd like to find more good people who are interested in training on the job, working for a stable company and who want to learn a stable long-term career."
Corey's out in the field a lot, so if you happen to see him on your property for an inspection, testing or repair, be sure to say hi!
---
Check out our other Newsletter articles below…
Hello readers, Captain Contest strikes again!
Did You Know? The New Requirements For Fire Sprinkler Technicians
Don't Let the Lights Go Out! Self Luminous Exit Signs