Statcomm Employee Spotlight: Jamal Jordan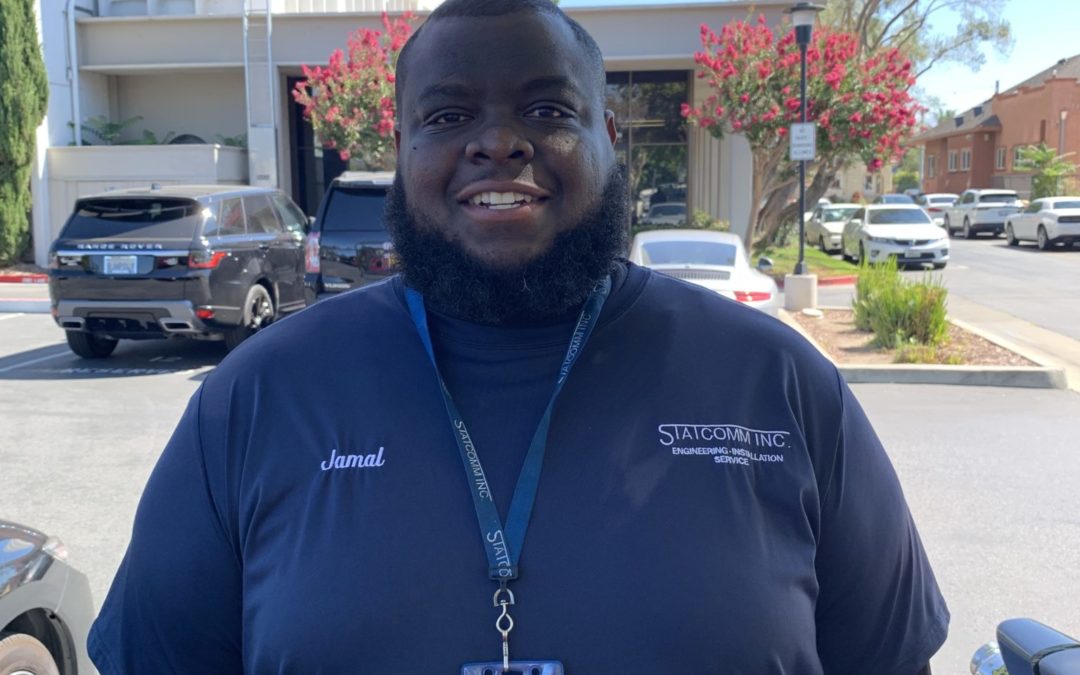 In our latest episode of the Statcomm Spotlight, we're excited to introduce Jamal Jordan, one of our 5 Year Sprinkler Inspectors! Jamal comes from a big family who loves a good party, and it shows in one of his favorite childhood memories: meeting legendary singer/songwriter Prince at a Christmas get-together. Jamal also appeared on Nickelodeon's popular kids' game show Double Dare in 1992.
It was in college when Jamal became interested and began his training toward becoming a licensed HVAC technician, after he received his license Jamal had decided that HVAC was not for him and joined the TSA, as a security officer. After several years in security, Jamal made the decision to leave security and get into Fire and Life safety. And so, in 2012 Jamal joined the Statcomm team, and he's been with us ever since. He began his tenure as a technician and has become our lead technician for five-year fire test and inspections. If you watch our video series on YouTube, you've seen Jamal walking us through a few different fire sprinkler devices. He says his favorite part about working for Statcomm is the integral part he plays in making sure buildings, and the people who occupy them, are safe.
In his off-hours, Jamal is a devoted family man who says his greatest passion is helping his daughter get into college. When he's not focused on her education, he currently has two pet beagles whom he loves to train and play with, Jamal also says he enjoys spending time hosting parties and entertaining with extended friends and family.
We're proud to have a dedicated technician and service person like Jamal working for Statcomm, delivering the great service and peace of mind we're known for. If you see this gentle giant on your property for an inspection, be sure to say hi and mention you met him in our Statcomm Spotlight!
---
Check out our other Newsletter articles below…
CC&Rs: Is It Time For an Audit?
Inspection Stickers: Small Profile, Big Impact