Statcomm Employee Spotlight: Sam Benitez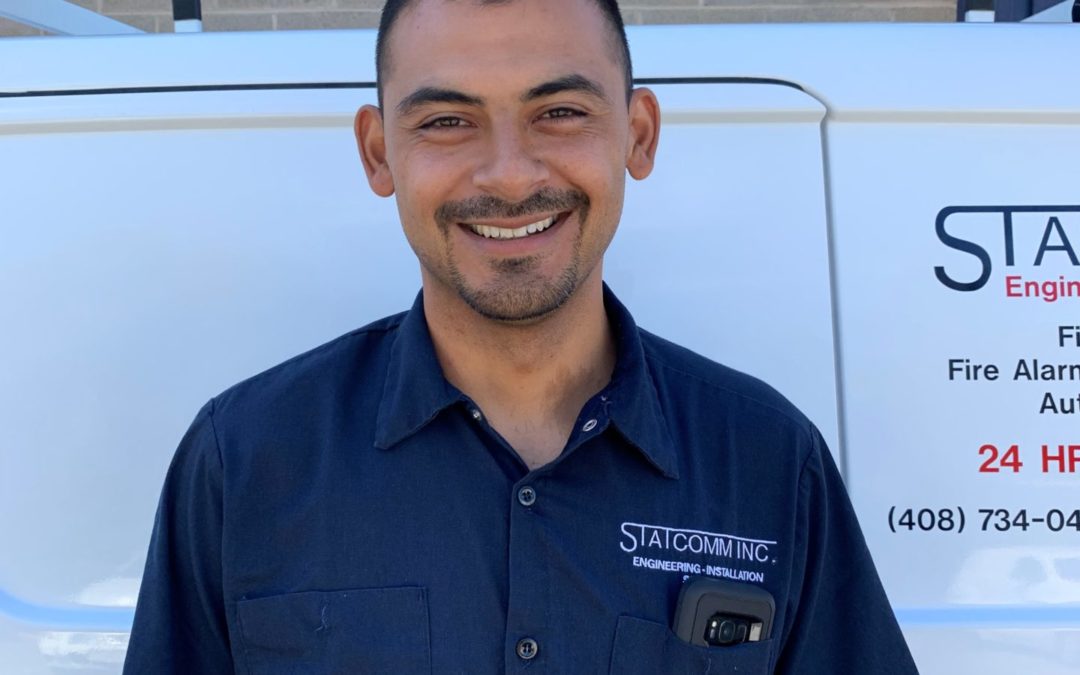 In this latest edition of the Statcomm Spotlight, we're thrilled to present Sam Benitez, one of our Lead Install Technicians. Sam carries an associate's degree in Electronic Technology and is certified as a Level II Technician through the National Institute for Certification in Engineering Technologies, or NICET. NICET independently certifies technicians across a wide range of construction and engineering applications, including roadway construction and life safety systems.
Sam joined the Statcomm family two years ago. In that time, he has risen quickly to become one of our senior technicians within our Installation Department. Sam says his favorite part of working at Statcomm is, "Being able to develop a sense of pride and responsibility for the safety of others".
As a child, Sam's favorite memories revolved around annual trips to Mexico with his family. Today, Sam has a family of four, of whom he says, "Family is what keeps the heart ticking." He and his family are dedicated sports fans who avidly follow the San Jose Sharks, the Golden State Warriors, the Oakland A's and the Raiders.
In his off-hours, Sam enjoys bowling, watching movies with his family, as well as shifting gears in his pride and joy (his Cadillac CTS-V). He also plays golf, participates in a variety of different sports, and likes to attend beer and wine tastings. His favorite animals include dogs, horses, and elephants.
We are proud to have Sam's dedication, work ethic, and skills on Statcomm's team of dedicated life safety professionals. If you see him on one of your properties, be sure to say hello and mention you read about him through the Statcomm Spotlight!
---
Check out our other Newsletter articles below…
Captain Contest Is Back! Win A $25 Amazon Gift Card!
Fall into Statcomm's Access Control Services
What's the Best Alternative to Cellular for My Life Safety Systems?
3G Is Going Away—Is It Taking Your Life Safety Systems with It?